Wann:
17. März 2023 um 16:30 – 18:30
2023-03-17T16:30:00+01:00
2023-03-17T18:30:00+01:00
Kontakt:
wild&roh Dr. Christine Volm
+49 7031 811954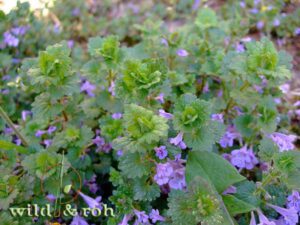 English Excursion: Edible Wild Plants – how to find, identify and use them
Friday March 17th 4.30-6:30 pm
in Sindelfingen
Join us on an enjoyable, delicious tour in nature.
Discover edible wild plants, learn where to find them, discover aromatic pleasure and their health benefits.
Learn to collect safely and use the plants that are perfect for you.
For all

Duration about 2 h
Participation fee:
per date and person 35 €, Kinder 17 €
Please register per Email
Detailed program here
Please bring:
– Drinks or food if required
– weatherproof clothing and shoes
– If you like: pen and notepad
– Who has: magnifying glass and identification literature
Please note: Unfortunately, dogs cannot come with us on the excursion.